Corey Michalek Joins Dreher Motorsports for Encore in Columbus
MBR driver returns to competition for first appearance of 2019
The National Hot Rod Association (NHRA) roars into Central Ohio this weekend for race 1 of 6 of the 2019 NHRA North Central Regional tour. Each year as the season gets underway, some of the best Top Alcohol Dragster teams in the country square off just outside of Columbus, OH at National Trail Raceway to begin their march towards a regional championship. For the series' first of two visits to the Buckeye State in 2019, a familiar partnership will be re-established.
Corey Michalek drove the Dreher Motorsports A/fuel dragster to a runner-up finish at the 2015 Summit Racing Equipment NHRA Nationals.
Corey Michalek will pinch hit for Jared Dreher behind the wheel of the Dreher Motorsports A/fuel dragster for a one-race stint this weekend at the 17th Annual Buckeye Nationals. Michalek Brothers Racing (MBR) and Dreher Motorsports will reuniting at this event following a highly successful 3 year partnership that saw the team capture one win, two runner-ups, and a semi-final finish in just eight races of competition.
With temperatures in the mid-70's forecasted all weekend long, Corey looks forward to teaming back up with Dreher Motorsports, even if just for a weekend.
"First and foremost, this opportunity doesn't happen without having a great partnership with Randy and Jared Dreher," said Corey. "I am very thankful for the opportunity to get to work with them this weekend. For 3 years, Kyle and I worked with the Dreher family towards a common goal and the results were noteworthy. They field a safe, fast, and professional racecar that is capable of competing at the highest level with the best cars in the sport. I appreciate the opportunity to work with them once more, and the fact that it's going to be at a track close to home that I've never driven at before makes it all the more exciting."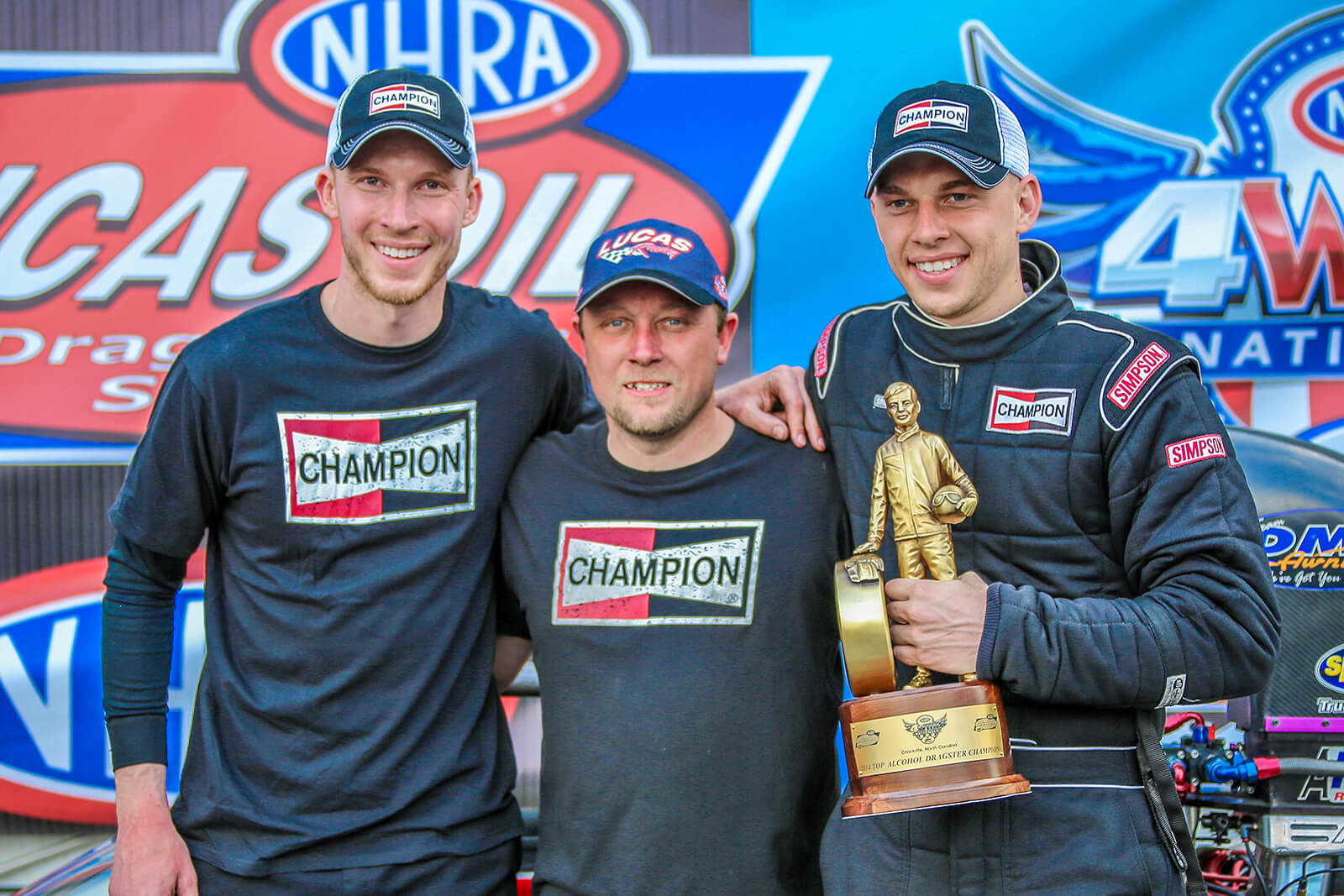 The 3 year partnership between MBR and Dreher Motorsports netted one win, two runner-ups, and a semi-final finish in just eight races of competition. (Photo credit: David Smith)
The Dreher Motorsports machine will open the weekend this Friday with the first round of qualifying slated for 4:30PM. Action will resume on Saturday afternoon when the team will make two more qualifying runs at 12:30PM and 4:30PM to set the 8-car field for eliminations to begin on Sunday afternoon at 12:00PM. For fans that are unable to attend in person, all racing action can be seen LIVE on D3TV throughout the course of the weekend.
For additional MBR information and updates, please "like" the Michalek Brothers Racing Facebook page, subscribe to MBR's YouTube channel, and follow @MichalekRacing on Twitter and Instagram.