Michalek Brothers Racing Exits First Round in Norwalk
Resets car best mile per hour mark to 271.30MPH
In a bounce-back weekend following major damage to the team's Fund That Flip / Empowerment Alliance sponsored A/fuel dragster at the team's previous event in Charlotte, Michalek Brothers Racing (MBR) qualified for the 15th annual Summit Racing Equipment NHRA Nationals in Norwalk, OH before being defeated by the #2 qualifier, Jasmine Salinas, in the first round of eliminations.
Michalek Brothers Racing and The Empowerment Alliance gave away free t-shirts all weekend long to fans that signed the declaration supporting American Energy Independence at empoweringamerica.org/racing.
"There have been a lot of long nights in the shop since we returned from Charlotte last month, and it felt good to see the car make three representative and clean runs after all of the effort and money that went into getting back to the track at Norwalk," said Kyle. "We know we have the right partners, parts, and people to be competitive in this class. We are going to keep grinding and the performance will come."
MBR was denied a shot to make a run during Q1 as rain halted the opening qualifying session just as the car was rolling forward to do the burnout, but the team rallied for three consistent 5.4-second runs on Saturday, including a best of 5.410 seconds at 271.30MPH in Q2. That run was good enough to qualify #15 for eliminations and also reset the best mile per hour mark that the MBR hot rod has recorded to date.
"There's no denying that we hope to go rounds and compete for an event win each time we come to a race, but we're also keeping things in perspective as we play the long-game," said Corey. "It's tough any time we go out in the first round, but at the same time, we feel good about what we're trying to do with the car and that we're moving in the right direction based on what we're seeing on the computer. It was another weekend of learning not only what the car wants, but also how we can be most efficient when servicing the car as a team."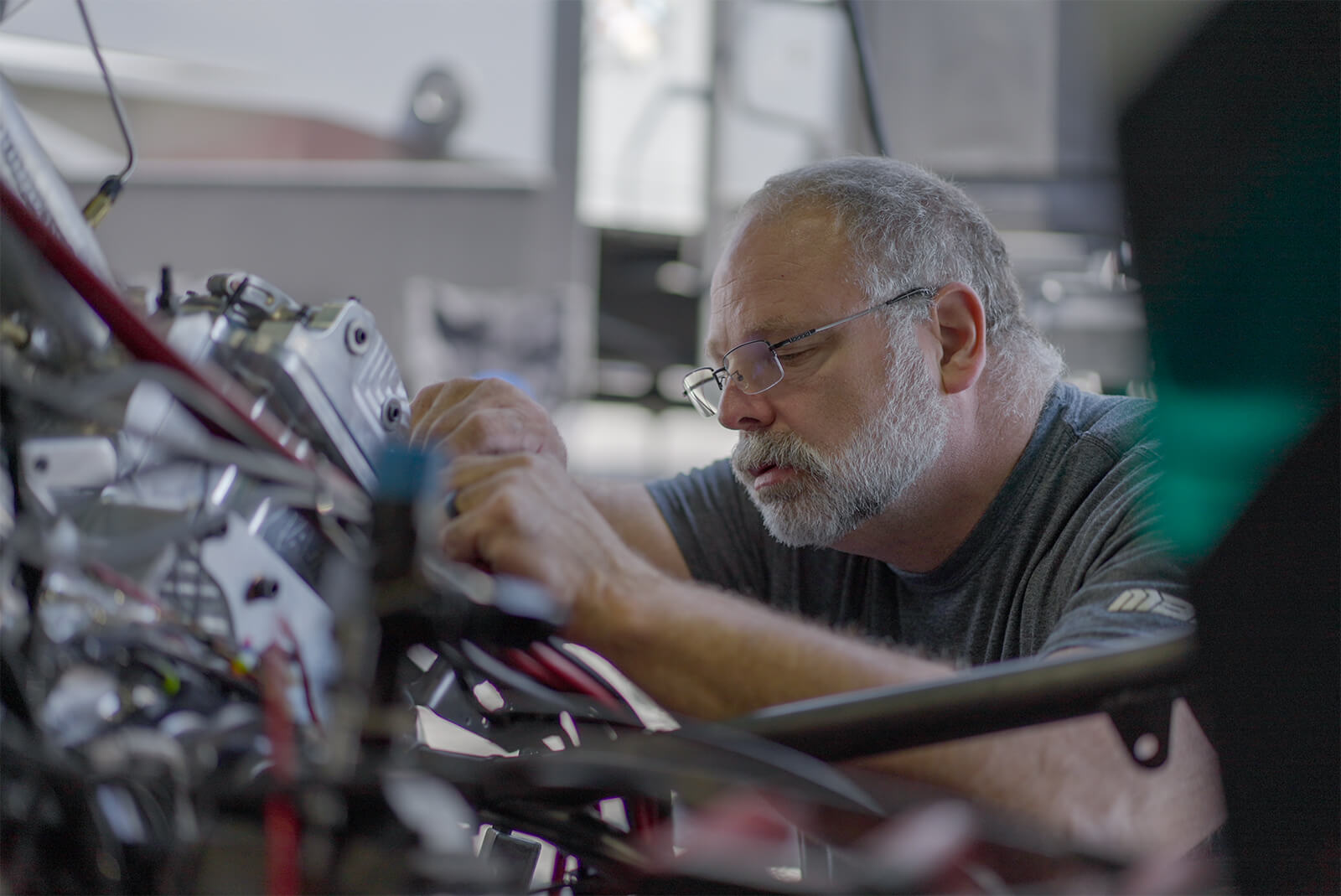 MBR's newly assembled powerplant performed well in its inaugural outing at the 15th annual Summit Racing Equipment NHRA Nationals.
"I do want to note, however, how successful the weekend was in terms of activation for our sponsors. Despite sketchy weather conditions for most of the event, the Norwalk fans showed up in bunches and it was great finally having the Fund That Flip team get a chance to participate on Nitro Alley. The t-shirt giveaway for fans that signed up for The Empowerment Alliance was also a huge hit and we're excited to continue that promotion at future events."
Michalek Brothers Racing has elected to no longer compete at the NHRA's D3 regional race in Columbus, Ohio the weekend of July 16-18 and now shifts their full focus to preparing for the Kelly Services Night Under Fire in Norwalk, Ohio on Saturday, August 7.
For additional MBR information and updates, please "like" the Michalek Brothers Racing Facebook page, subscribe to MBR's YouTube channel, and follow @MichalekRacing on Twitter and Instagram.