Michalek Brothers Racing Runs Career Best Numbers at the NHRA U.S. Nationals
Defeated by Mike Bucher in round 1 of eliminations
MBR opened the weekend with a career best 5.290 at a career best 278.06 MPH to preliminarily sit in the #5 spot.
The Dodge//SRT NHRA U.S. Nationals will be remembered as a bittersweet weekend for Michalek Brothers Racing (MBR). MBR had a career weekend on track in Indianapolis showing impressive performance and consistency running elapsed times of 5.290, 5.299, 5.297, and 5.292 seconds at speeds of up to 279.32MPH — all of which were the quickest and fastest runs the team has made to date. These performances reset the team's quickest elapsed time by .027 seconds and highest speed by over 8 miles per hour.
Michalek Brothers Racing's Fund That Flip/Empowerment Alliance entry was ultimately eliminated in the first round of eliminations by .038 seconds by Mike Bucher's 5.236 second lap at 274MPH. MBR's 5.292 second lap at 279.32MPH was the quickest and fastest losing pass of the round.
"We're not big on moral victories, but we sure are proud of how the car ran this weekend," said Kyle. "The crew continues to do an outstanding job working on the car, and we are excited about the direction of our tuneup. We know the car still has lots of performance left in it. We also enjoyed introducing more NHRA fans to Fund That Flip on nitro alley, and giving away free t-shirts to new members of The Empowerment Alliance. We plan to have a big weekend with our partners down in Charlotte introducing more NHRA fans to our great partners, and ending the year strong by further improving upon our on track performance!"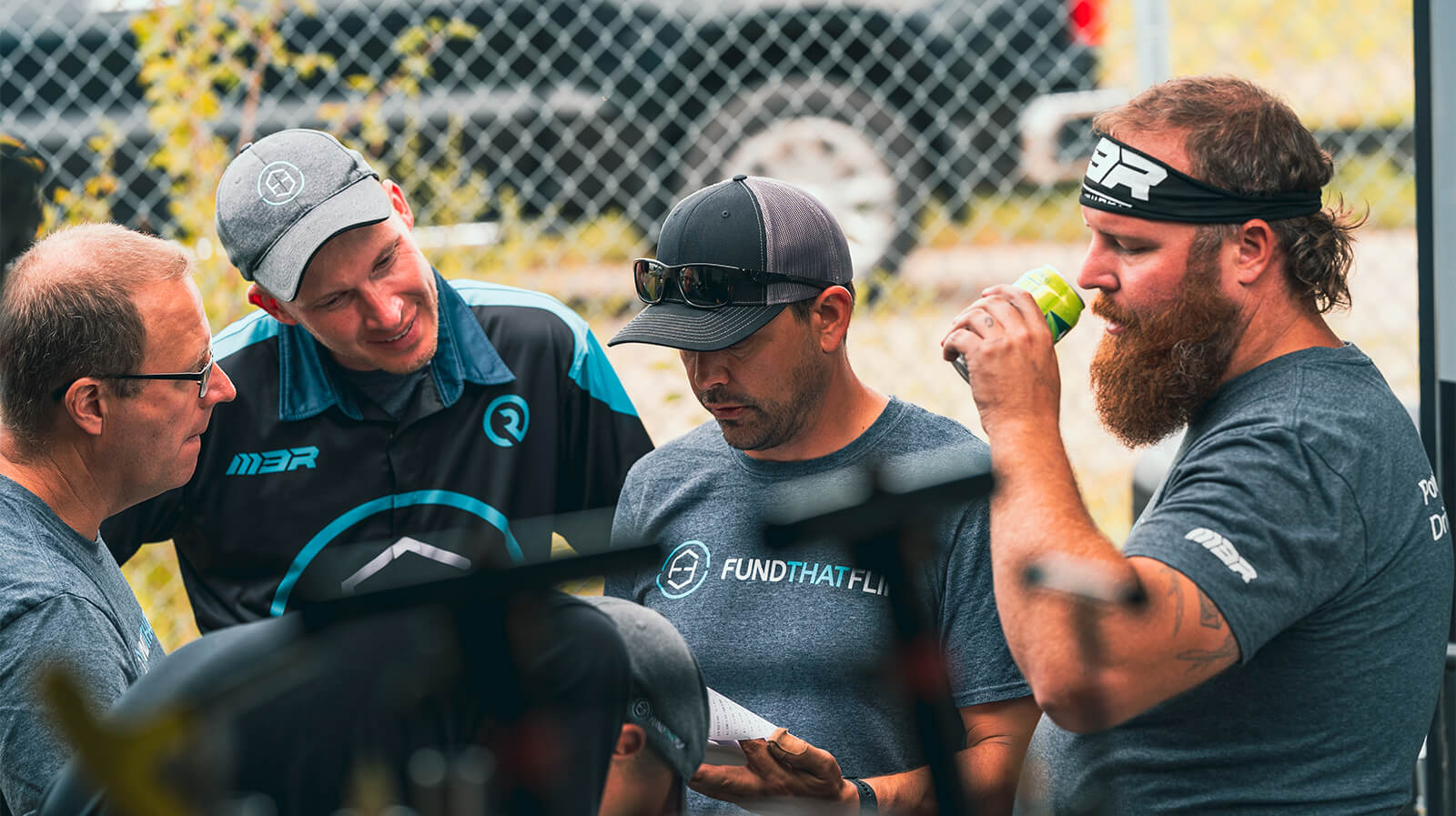 Each of Michalek Brothers Racing's 4 runs were among the 3 fastest speeds of any car during the round. (Photo: Krista Zivcic)
Michalek Brothers Racing now shifts attention to its final race of the 2021 season: the DeWalt NHRA Carolina Nationals at zMAX Dragway (get directions) just outside of Charlotte, North Carolina the weekend of September 17-19. Tickets for the event are still available and can be purchased here.
"We can't wait to get down to Charlotte to keep making laps and to continue learning what this car wants," said Corey. "Kyle and Adrian Long have worked really well together to make unbelievable progress in less than 10 runs on the tuneup we're running now, and the whole team is working so well together to be consistent on each turnaround to remove as many tuning variables as possible. We left Charlotte pretty beat up earlier this spring, but we're coming back with confidence, momentum, and great anticipation to finish the year on a high note."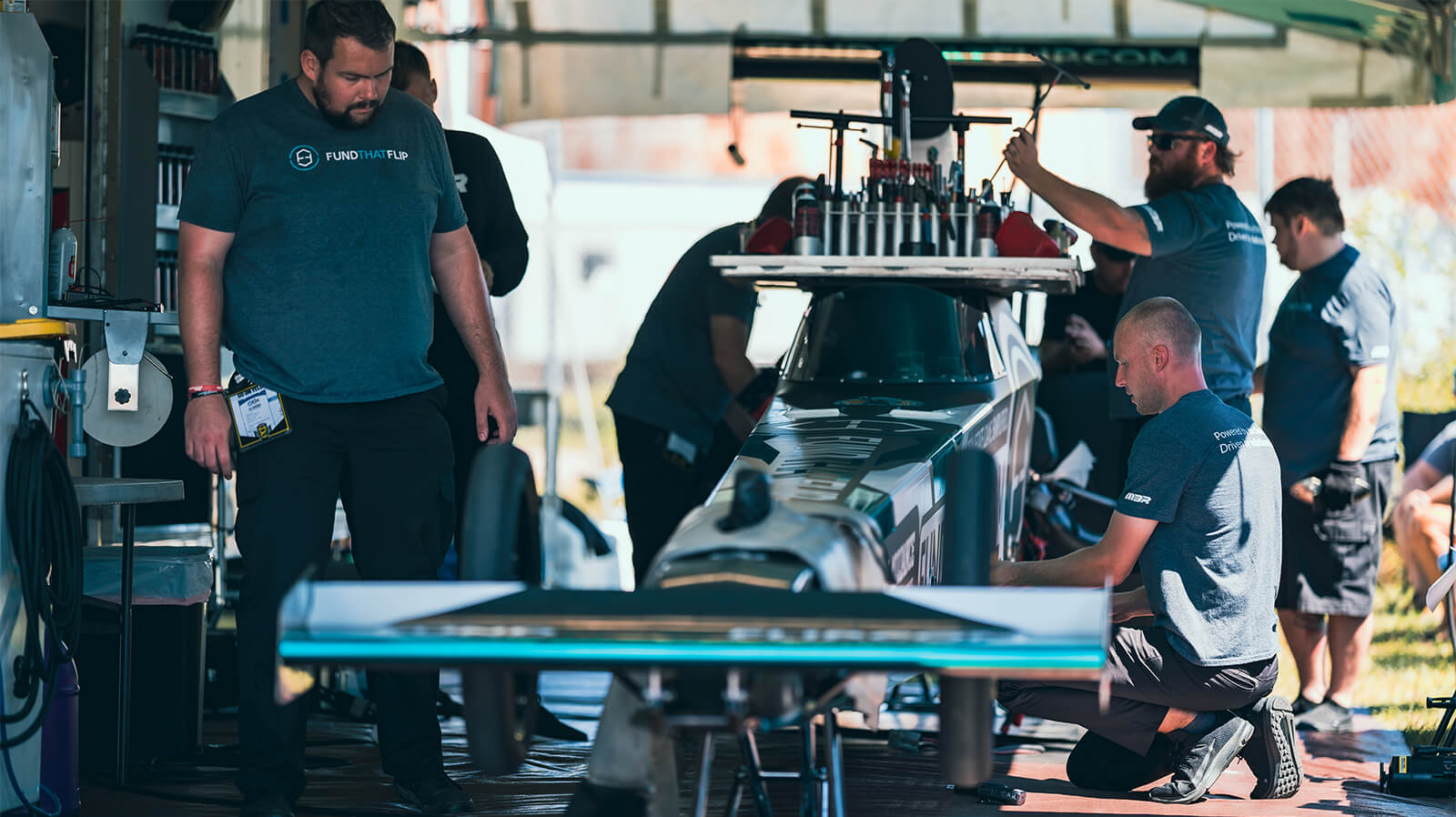 Michalek Brothers Racing prepares their Fund That Flip / Empowerment Alliance hot rod for their final race of the year in Charlotte, North Carolina the weekend of September 15-17. (Photo: Krista Zivcic)
For additional MBR information and updates, please "like" the Michalek Brothers Racing Facebook page, subscribe to MBR's YouTube channel, and follow @MichalekRacing on Twitter and Instagram.