Michalek Brothers Racing & Champion Auto Parts Extend Partnership for 2018
Federal-Mogul Motorparts brand partners Fel-Pro and Speed-Pro also renew for seventh consecutive year
MBR and Champion hit the track in 2017 in Indianapolis and Charlotte for the team's first outings with their new NHRA Top Alcohol Dragster.
Michalek Brothers Racing (MBR) and Federal-Mogul Motorparts' Champion® brand will unite once again in 2018 after agreeing to an extension of their mutually beneficial partnership for the seventh consecutive year. MBR and Champion's partnership, born from a grand prize winning entry in Champion's inaugural "Search for A Champion" contest in 2012, has continued to grow on an annual basis and is now featured on a national stage in the NHRA Lucas Oil Drag Racing Series.
"Renewing our partnership with the Champion team for the seventh year running is a huge accomplishment for Michalek Brothers Racing," said Kyle. "We are proud to be able to continue growing our successful partnership, and are also humbled that we have been able to continue expanding our working relationship over the years. It continues to be an honor to display the Champion logo on the side of our hot rod, and we look forward to the upcoming season with excitement as we build upon a successful 2017 season."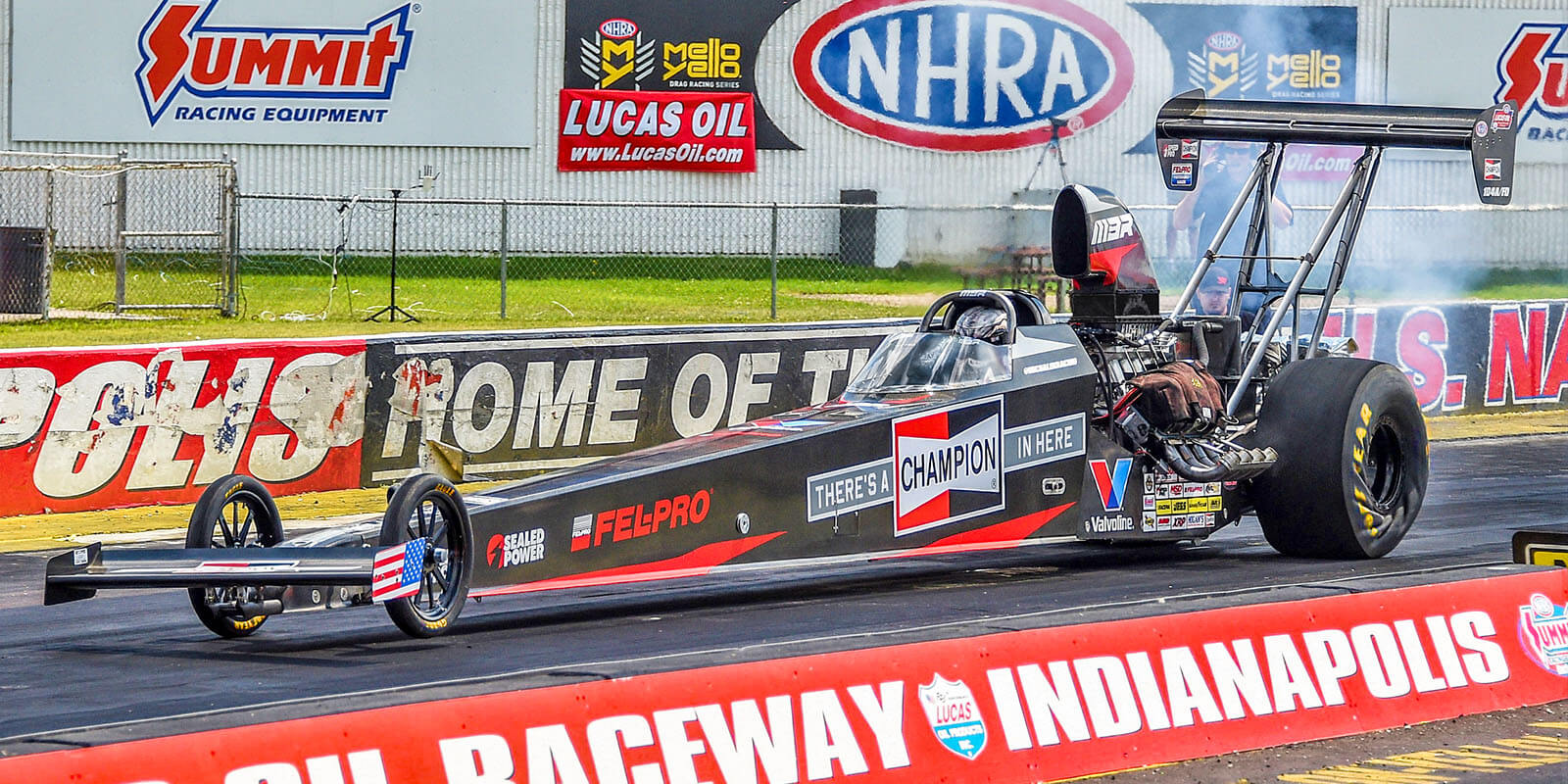 Michalek Brothers Racing and Champion Auto Parts will renew their mutually beneficial partnership for the seventh consecutive year in 2018.
Michalek Brothers Racing returned to the track in 2017 for two late season appearances in NHRA Top Alcohol Dragster competition, wrapping up with a runner-up finish at the NHRA Carolina Nationals. MBR relied on Champion spark plugs, Fel-Pro seals and gaskets, and Speed-Pro bearings to propel their recently completed A/fuel dragster down the quarter-mile at speeds approaching 270mph.
MBR closed out the 2017 NHRA season in the Champion Auto Parts A/fuel dragster with a runner-up finish at the NHRA Carolina Nationals, the teams first national event as car owners.
"2017 was full of milestones for MBR as we put our new car on track for the first time, and if it wasn't for the continued support from Champion, Fel-Pro, and Speed Pro, we would not have been set up for the early success that we were ultimately able to enjoy," said Corey. "Over the course of the past 6 years we have evolved as a team and we have grown alongside the Champion brand as they have expanded their best-in-class offering of replacement and aftermarket auto parts."
Champion's industry leading "Search for a Champion" contest continues in 2018 showcasing North America's finest racers and maintenance DIY enthusiasts. Fans can vote for their favorite entries in this year's contest starting January 5, 2018. Visit WWW.SEARCHFORACHAMPION.COM for all the contest details.
To learn more about Champion and their full product offering, visit CHAMPIONAUTOPARTS.COM. Federal-Mogul Motorparts is a leading global vehicle components manufacturer offering a comprehensive portfolio of quality products, trusted brands and creative solutions to the automotive aftermarket.
For additional MBR information and updates, please "like" the Michalek Brothers Racing Facebook page, subscribe to MBR's YouTube channel, and follow @MichalekRacing on Twitter and Instagram.