Michalek Brothers Racing & Federal Mogul's Champion Spark Plugs Brand to Continue Partnership for Third Straight Year
Vehicle Component Manufacturers Fel-Pro, Sealed Power, and Speed-Pro Brands also continue their relationship with MBR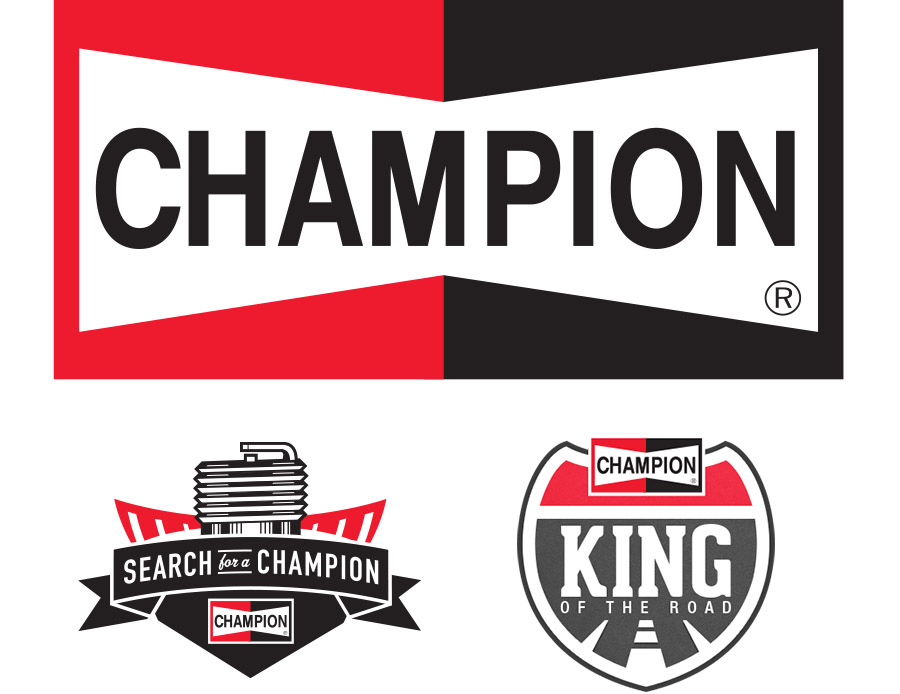 Michalek Brothers Racing is proud to be associated with the Champion Spark Plugs and to support their industry-leading Search for a Champion and King of the Road brand initiatives.
Michalek Brothers Racing (MBR) is excited to once again announce a continued partnership with Federal-Mogul Corporation's (NASDAQ: FDML) Champion® Spark Plugs brand. The Champion brand will be a prominent associate sponsor on MBR's NHRA Lucas Oil Drag Racing Series A/fuel dragster entry with additional Federal-Mogul brand support coming from the company's Fel-Pro® Gaskets and Sealed Power® and Speed-Pro® engine components brands.
Winner's of Champion's first ever "Search for a Champion" contest, Kyle and Corey Michalek have built a relationship with the brand that has prospered and continued to evolve each year. The partnership began with MBR's Super Comp dragster in 2012 and was followed with the team's inaugural year of competition in the NHRA's premier semi-professional class, Top Alcohol Dragster, in 2013. This coming season will mark the third consecutive year that MBR and Champion have teamed up.
Looking back on 2013, MBR and Champion entered into Top Alcohol Dragster competition hitting on all cylinders. Both drivers, Kyle and Corey Michalek, successfully licensed to compete in the class and Kyle Michalek shined on track at the regional event in Norwalk, Ohio reaching the final round during his first race. MBR spread the word about the brand's Search for a Champion and King of the Road initiatives in front of crowds exceeding 45,000 fans per day and put the Champion Spark Plugs dragster on display in front of a national audience on ESPN2. Kyle looks forward to continuing to advocate for Champion on and off the track again in the upcoming season.
Michalek Brothers Racing and the Champion Spark Plugs A/fuel dragster shined their debut at the 2013 Cavalcade of Stars in Norwalk, Ohio with rookie driver Kyle Michalek snagging the #2 qualifying spot and event runner-up honors. (Photo credit: David Smith)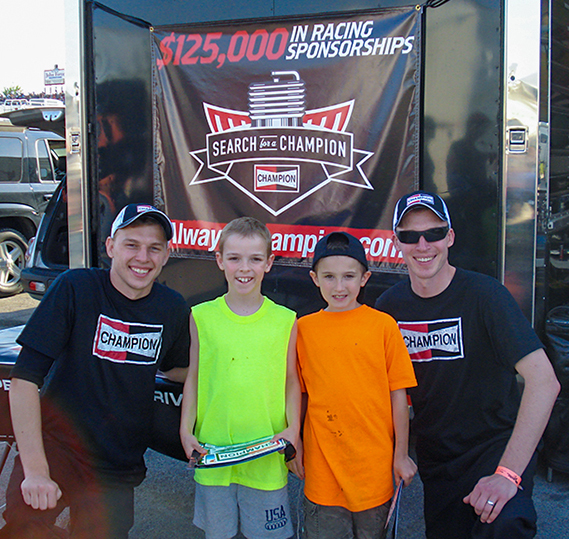 Corey and Kyle Michalek pose with two future racers at the 2013 Cavalcade of Stars race at Summit Racing Equipment Motorsports Park in Norwalk, Ohio.
"We had a lot of fun interacting with fans at the track last season while proudly promoting the Champion, Fel-Pro, Sealed Power, and Speed-Pro brands," said Kyle. "We are looking forward to doing more of the same in 2014 while growing MBR's influence within the Top Alcohol Dragster class."
Looking ahead to 2014, Michalek Brothers Racing and Champion eagerly anticipate the partnership's most eventful year to date. MBR is tentatively planning to compete at 5 events on the 2014 NHRA tour. MBR and Champion's marketing team will also continue to collaborate in social media engagements and at-track promotions. Sharing the driving duties, Kyle Michalek will make his return to the cockpit to follow-up on his highly successful 2013 appearances, and rookie driver Corey Michalek will make his competition debut behind the wheel of an A/fuel dragster.
"MBR made a monumental leap last year licensing and competing in an A/fuel dragster, and Champion was the primary reason that we were able to do so," said Corey. "Having their backing not only helps us sufficiently fund our operation, it also further adds legitimacy to our team as we continue to try and establish ourselves at the highest levels of the sport."
"

We take a lot of pride wearing the Champion colors and we can't wait to further spread the word about their marketing efforts and all of the performance driven products and promotional opportunities they have to offer other racers.

"
To learn more about Champion Spark Plugs and other "Performance Driven™" Champion products, visit AlwaysaChampion.com for more information. Federal-Mogul is a leading global vehicle components manufacturer offering a comprehensive portfolio of quality products, trusted brands and creative solutions to the automotive aftermarket.
For additional MBR information and updates, please "like" the Michalek Brothers Racing Facebook page, subscribe to MBR's YouTube channel, and follow @MichalekRacing on Twitter and Instagram.